Return on imagination
We are 26. The visionary agency.
We use intelligence and imagination to help brands create experiences that deeply connect with their customers, deliver powerful results and accelerate their position in the digital-first world.
Our work
We work with a diverse range of brands to tackle challenges and drive growth. Learn more about the impact we've had on our clients.
View our case studies
Our expertise
We uncover fresh data and insights so you can start asking the right questions, rather than assuming the answers. From research and experimentation to technology reviews and performance mapping. 
Learn more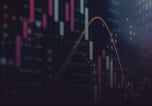 Our insights
Tap into our latest thinking to discover the newest trends, innovations, and opinions direct from our team.