The experience design trends of 2023: What's happened and what's next
Rhi Moxey, Experience Designer,
As 2023 is rapidly coming to a close, 26's Experience Designer, Rhi Moxey, reflects on the digital design trends that marketers anticipated for this year. Which predictions were right? How have organisations embraced them to enhance their digital experiences? And most importantly, what's coming next?
1. Generative AI
AI has been the dominating topic in the digital world this year, with a particular focus on generative AI which can create new content in a variety of formats, from text and video, right through to code. 
ChatGPT (by OpenAI) has seen a meteoric rise throughout this year; breaking the record for the fastest-growing consumer app in history by January 2023! It's ability to answer almost any question comprehensively has had businesses clambering to take advantage of its powerful algorithms to supercharge their digital products and services, whilst image generators like Midjourney and DALL-E have enabled marketers the exciting opportunity to deliver impactful creative assets at pace. 
These apps have certainly got marketers talking, experimenting, and implementing them as part of their digital strategies. Here we look at some real-life examples of how brands are utilising generative AI tools to enhance a product experience without feeling gimmicky:
Tripadvisor: an inspirational trip planner
In July, Tripadvisor incorporated a travel itinerary generator to its planning feature Trips in the US. It takes photos, reviews and opinions from users and listed businesses to build trips. By inputting a handful of details, it can generate a day-by-day itinerary, personalised to user's preferences - a great tool for inspiration as well as planning!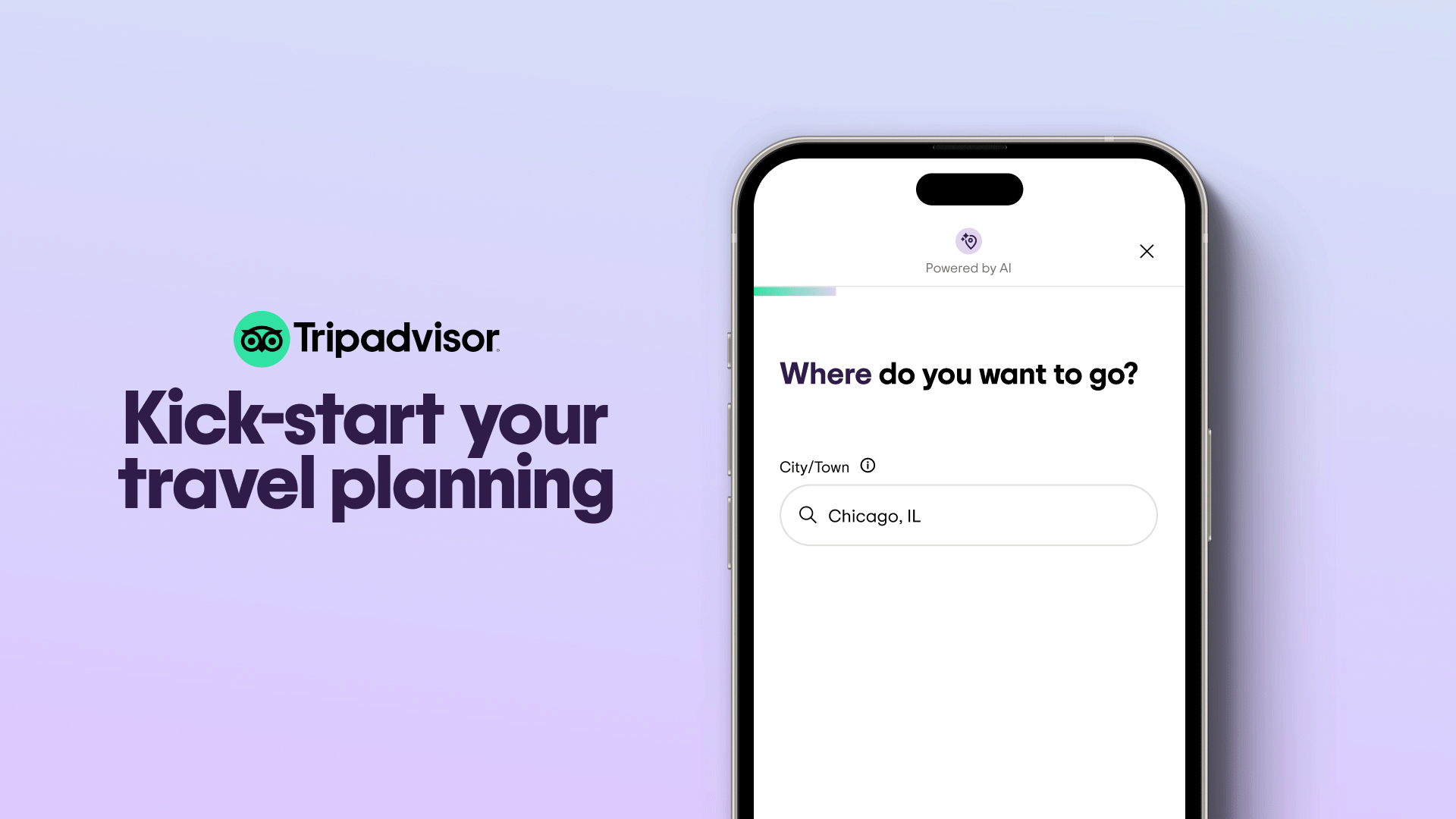 Duolingo: a conversational interface
Duolingo's mission has been to create a virtual language tutor since 2011. They've done just that with their new subscription tier Duolingo Max featuring two ultra helpful AI-powered features:
'Explain my answer': when learners make a mistake, they are given feedback on their response, why it was incorrect, and examples or further information if needed.
'Roleplay': learners can chat with characters to practice real-world conversation skills.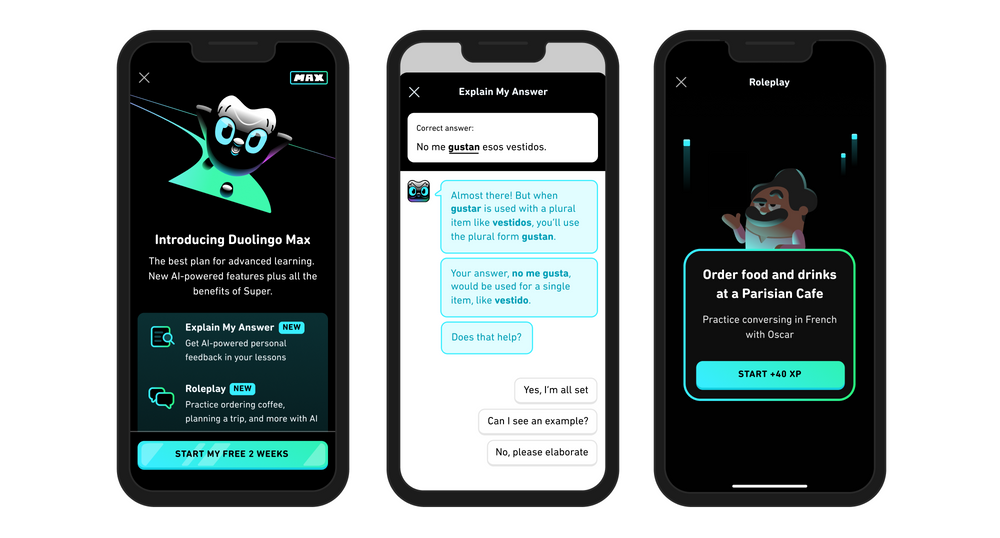 Octopus Energy: efficient customer support
The energy supplier is using AI to answer just under 50% of customer enquiries across various channels. From trialling it with a handful of customers at the start, they expanded the feature after it received an 80% satisfaction rating, 15% higher than the human customer service rating!
So, what's next for generative AI? 26's Chief Experience Officer, Adam Powers, says: "The genie is out of the bottle and there's no putting it back. Whilst it has sparked ethical and moral debates, the reality is that generative AI will only become more significant and have greater impact across every creative endeavour going into 2024 and beyond. When every person who can write a decent prompt can generate words and images both still and moving, the role of creative professionals must evolve to rise above these regurgitations and mashups to find a new level of human creativity - and generative AI may well accelerate that process!"
2. Digital sustainability
With the technology sector accounting for 2-3% of the world's CO2 emissions and the average website producing 1.76g of CO2 for every page view (or 2,112kg of CO2 a year at 100,000 page views per month), sustainability has become a more prominent strand within ethical design practices throughout 2023. 
Going beyond the buzzword, organisations have shown genuine commitment to finding new ways to track and reduce their digital carbon footprint – and this hasn't been at the detriment to design aesthetics either. Sustainable website designs are likely to perform better and be more accessible which is an ultimate win-win for the user.
Advancements in the industry include: 
Mozilla Firefox Profiler
Together with Green Web Foundation, Mozilla added a new feature to its developer tool in the Firefox browser which calculates and displays CO2 emissions alongside performance on a webpage. Though this tool is aimed at developers, it will be valuable for businesses whose aim is to actively reduce their website carbon footprint.

Carbon Call
Formed in early 2022, Carbon Call is an initiative with big name founding members including Microsoft, Deloitte and KPMG. It aims to standardise greenhouse gas (GHG) accounting and reporting for more reliable and shareable data on corporate emissions, and greater interoperability. This will allow for more accurate measuring of progress and challenges. In its first year up to March 2023, it has expanded to over 70 member organisations including social media giant Meta.
At 26, we design and deliver sustainable digital experiences as part of our 'Ethical Digital Framework'. Our Solutions Director, John Prior, explains: "When we speak to our clients, we usually find a clear sense of their purpose and values as an organisation, but often we find that they're unsure how to apply those to their digital activities with that same sense of positive responsibility. Our framework enables organisations to articulate their ethical values in their digital strategies - and most importantly to deliver on them responsibly."
3. Personalisation
For many years organisations have sought the holy grail of personalisation to increase customer engagement, customer lifetime value and ultimately increase sales. It's manifested as everything from a clunky upsell ("You bought this, so you might like this.") to creepy stalking ("I was talking about improving my garden with my friends and now I'm being served dozens of pergola and gazebo banner ads!"). 
Throughout 2023, we've seen more sophisticated digital experience platforms (DXPs) like Optimizely enabling next generation personalisation that delivers bespoke, omnichannel experiences and messaging based upon user behaviours, needs and inferred tastes. 
To get personalisation right you need the whole team - with customer experience in defence, attack, and on the touch line! You can have as much data and technology as you want, but without a shared understanding of what your customers need you either sink the budget or end up paralysed. In both cases your customers think you don't get them.
Principle Experience Strategist, Liz Worsley, adds: "There are loads of stats that say customers want personalisation. Our research shows that people don't like an entirely hyper-personalised existence. They also need a sense of control, to feel like they're not missing something, and to be part of a communal experience. What they really want is relevance and to feel a brand understands them. Personalisation is one way to do that.
I help our clients look at this bigger picture. We take a strategic view across customer journeys to identify when and how to use personalisation, always in consideration of other factors like how we design the navigation, what resources they have, and how we can test the impact of it.
By working with our technology and analytics teams, we make sure that data and platforms support brands to create brilliant customer experiences and get the most from their customer data."
4. Motion design and 'Scrollytelling' 
In the early years of the web, software like Macromedia's Flash made animation, motion and sophisticated interactivity on websites incredibly accessible and versatile. As the web has matured and accessibility improved there has been a noticeable move away from the playground that Flash enabled.
In a world of best practice, design systems and enterprise CMS, the flamboyant and exuberant interface designs of those early years have become increasingly rare. But there are signs that the use of motion and animation is having a resurgence, fuelled by a recognition that it can both enhance storytelling, understanding and user engagement, as well as create much needed differentiation in a world of wind-tunnel web design. 
Increasingly the term 'Scrollytelling' is being used to describe examples where scrolling vertically and horizontally triggers motion and animation to tell compelling stories about a business, product or service. The truth is that companies like Apple have been using this technique for some years now but seeing it's application across many different sectors sparks joy in those of us who obsessed about the FWA website of the day.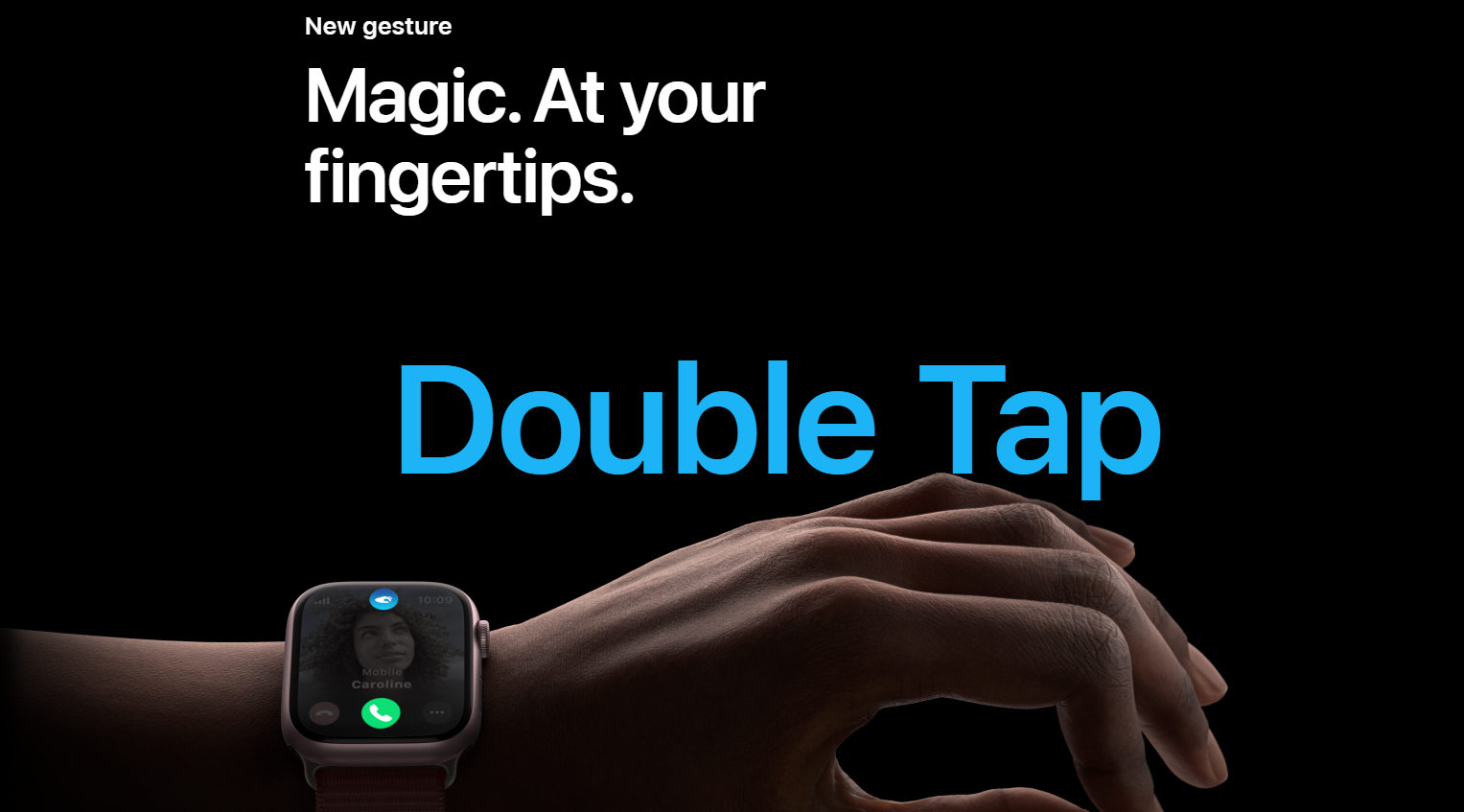 In 2024, we expect continued experimentation with this type of content format to really bring to life brand experiences. 
5. Light and dark modes 
After Apple first introduced dark mode to macOS Mojave (2018), it has continued to gain popularity on websites, apps and digital products throughout 2023. Initially favoured for its stylish appearance, it has evolved as an inclusive design feature.
Dark mode helps to reduce eye strain in low-light settings, and is recommended when using screens before bed to reduce exposure to blue light which is known to inhibit melatonin secretion in the brain, a key hormone that helps us to fall asleep. However, studies have shown that dark text on a light background is better for readability too. 
Earlier this summer, Meta put it to the test and reported an increase in user engagement on Facebook and Instagram after implementing dark mode. Users spent 15% more time on the platform using dark mode versus light mode.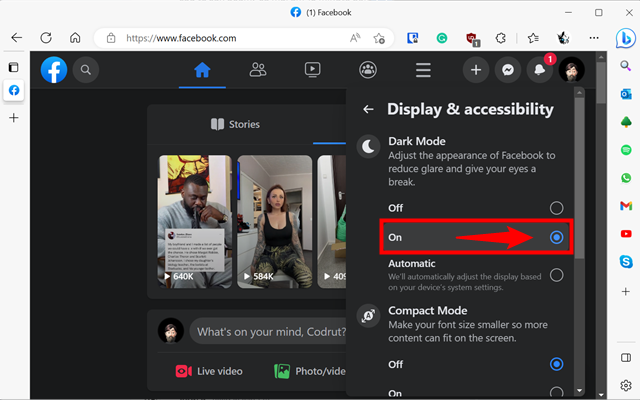 By offering both light and dark modes, organisations can accommodate diverse user needs and preferences without compromising style or accessibility. We anticipate this will be a key consideration for brands in 2024 who are not currently offering this as part of their digital experience.
Thinking beyond the trends 
What we know is that great experience design is about understanding and empathising with users, whilst balancing the needs and objectives of the business you're designing for. Understanding universal human truths is important but it also must be balanced with context and environment. 
As well as locality, culture and social dynamics, an appreciation for trends and the intelligence to leverage them are vital skills for marketers and Experience Designers alike – but true value lies in being able to identify the benefit that trends offer rather than simply chasing a shallow fad. 
In this way, we can create experiences where there is greater value for people interacting with them and for the organisations delivering them.
If you're looking for support to level-up your digital and customer experience, get in touch with our specialist Experience Design team. 
Our insights
Tap into our latest thinking to discover the newest trends, innovations, and opinions direct from our team.