Create effective content: Help people know, find, choose & love your brand
Ben Bisco - Strategy & Planner Director,
Content is the substance of your marketing. It's the message. The stuff that makes what you do mean something. The way your brand lives online.
It can be creative or functional. It can entertain, inform, or answer questions. It can be something people actively look for, or something they didn't know they needed.
It can be professionally crafted, user generated, or anything in between. It can be snackable or a feast. It can be organic or advertised. It can be tightly controlled or given a life of its own.
And from first contact to loyal customer, it is central to everything you do.
But to be effective, your content should make a connection with your audience across their whole journey, playing an active role at every stage. Position your brand so it is remembered. Engage when people respond. Help them make the next step. 
To do that you need to understand your audiences' journey to your brand, and craft the content to do the right jobs in the right places.
Now, journeys are complex, non-linear and unique to every buyer, but there are common behaviours we can use. We like Google's Messy Middle Model - it captures near universal stages we go through when we buy but also acknowledges the tangled and complex paths we take.
We've designed an approach to make sure you connect with buyers wherever they are in this messy journey, ultimately motivating them to buy from you.
By understanding the buying journey in your market, and the needs at each stage, we make sure buyers will know, find, choose & love your brand.
This process specifies the jobs to be done, the roles of each channel and piece of activity, for every stage in the journey. It joins up activities across channels, teams and organisations. This is how we make sure the content we create delivers.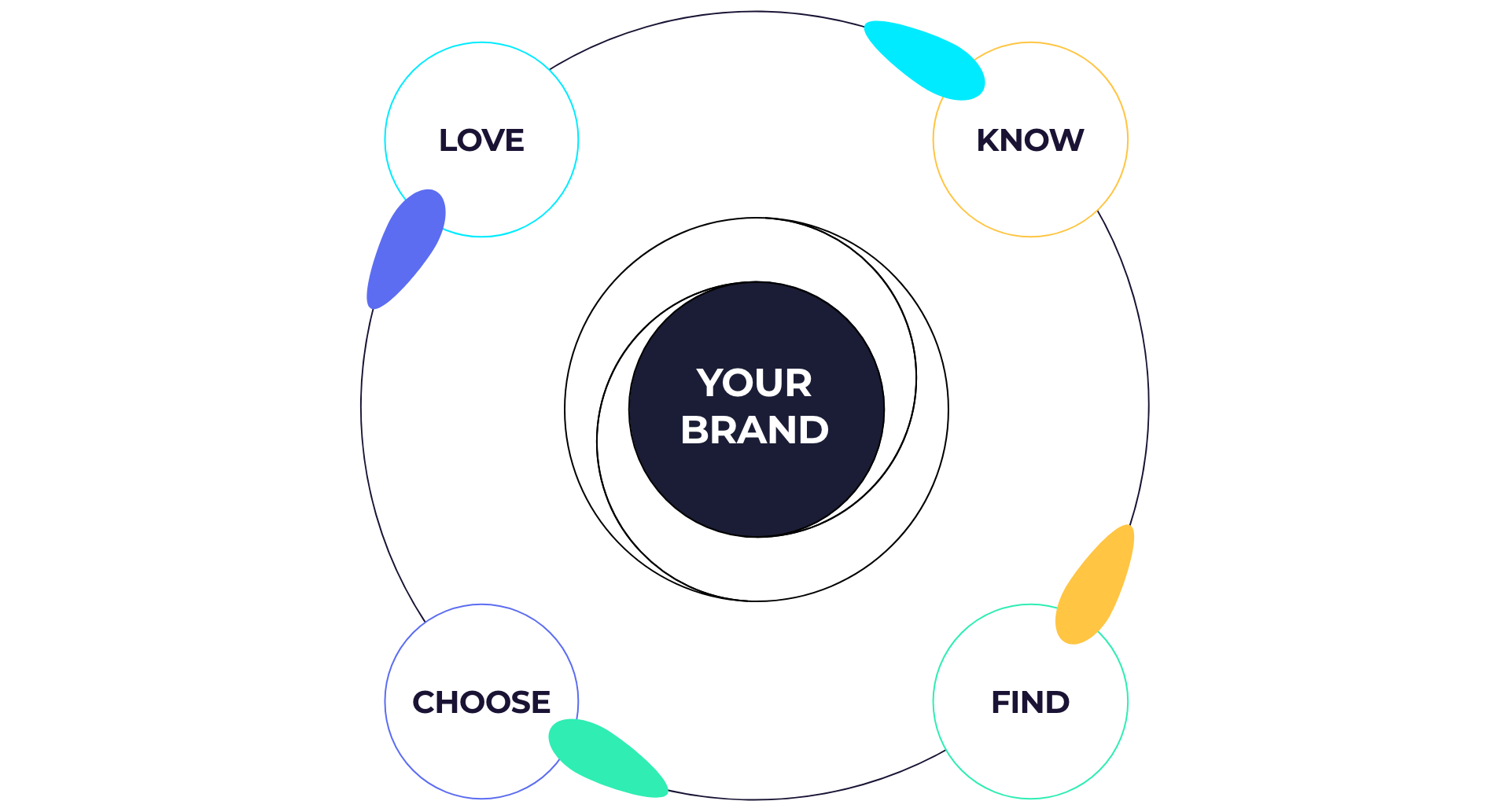 Know 
Be everywhere for your audience. Reach them with thumb-stopping, talkable creative in paid and earned media that ensures they know, recognise and remember your brand.
We can support you with content planning, creative and video ideation and production, neuromarketing and messaging, creative testing, display, social and video advertising.
Find 
When they're figuring out what product features are important to them, you should be there with the answers. Create informative and engaging content where your audiences explore and evaluate products or seek information on subjects relating to the problem they are trying to solve.
We help our clients with product and promotional content, SEO, outreach and PR, sponsorship and tenancy, in-market and contextual ad campaigns and creative.
Choose 
Create trust and confidence to convince prospects to buy your products. Give them the information they need to make their decision and use neuromarketing to motivate the action you want.
We'll work with you to optimise your website content and enhance your user experience - all backed by neuromarketing techniques and biometric lab testing. 
Love 
Do such a great job, they will want to tell all their friends about you. Encourage word of mouth, reviews and user-generated content so other consumers come to know and find you too. 
We can create and launch user-generated content campaigns and influencer marketing strategies, as well as refer-a-friend schemes and reviews.
Our insights
Tap into our latest thinking to discover the newest trends, innovations, and opinions direct from our team.