A spotlight on retail: How to improve your mobile conversion rate
Liz Worsley,
Mobile shopping is bigger than ever, but we are not seeing conversion rates to match. 
The latest B2C Retail Benchmark Report from Episerver is based on billions of ecommerce sessions. It predicts mobile share of traffic will exceed 60% during peak shopping events. However, the report shows mobile conversion rates still trailing behind desktop. So, why do so many retailers and brands see this gap between their mobile traffic and sales?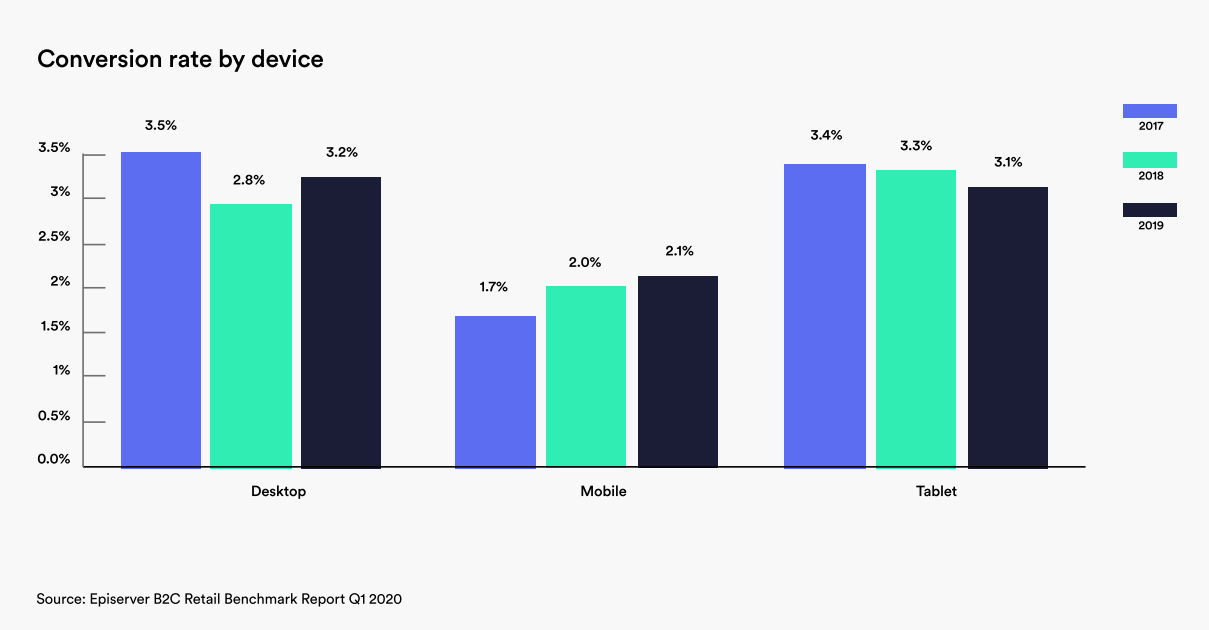 In a downloadable guide, brought to you by 26's UX and CRO specialists, we examine the trends in consumer behaviour and share with you proven practices to give your customers a better mobile shopping experience, and ultimately, improve your conversion rates.
We identify some common user experience issues specific to mobile, look at broader opportunities to optimise customer behaviour and motivation (including personalisation) and we emphasise the importance of understanding your customers and taking the guesswork out of your customer experience design.
Our in-house Experience Design team uses data, research and experimentation to really understand human behaviour and allowing us to create and optimise digital experiences for our clients. If you'd like to chat to us about how we could help you and your business, please get in touch.
Our insights
Tap into our latest thinking to discover the newest trends, innovations, and opinions direct from our team.